Early GitLab employee, still knows too much about Git for his own good
BSc in Computer Science, developing software since his teenage years
Only half an Ironman, but certainly knows how to swim, bike, and run
Created Node-RED in 2013 and continues to lead the Open Source project
Member of the OASIS MQTT Standards Committee
Called 'one of those computer geeks' by King Charles III many years ago
Reformed triathlete (stil swim and ride)
20+ years of Software Engineering, 9 of those doing customer support
Heavy Stack Overflow user, answering questions on MQTT & Node-RED
Ben Hardill
Senior Software Developer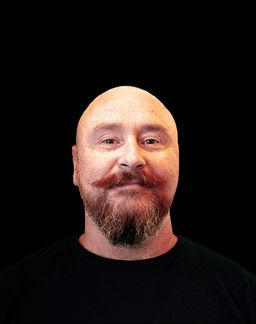 Programming since I was teenager. Lets just say a 'long time'
25y as an Engineer in the automotive sector primarily interfacing field technologies and IS/IT
Love to travel - it broadens the mind. Favourite places include Japan, Cuba and Thailand
Steve McLaughlin
Senior Software Developer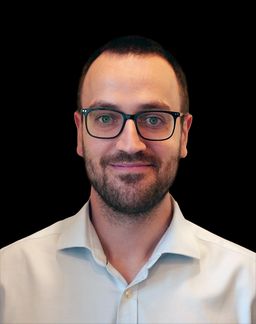 10 years of UX & Design Experience
Former IBM Master Inventor & Emerging Technology Specialist
18 Filed Patents
Qualified Rocket Scientist
Joe Pavitt
Head of UX & Design
Over a decade working fully remotely
Part of the London 2012 Olympic Opening Ceremony
Enjoys running to clear his head
Pez Cuckow
Senior Software Developer
Founder of airship.co.uk CRM SaaS.
Collects hobbies for a hobby.
Loves low-code, using Node-RED is not 'work'.
Rob Marcer
Customer Success Manager
IIoT connoisseur: with countless assembly lines and factories explored, reveling in digitalizing and transforming them.
Two-wheeled adventurer: has pedaled through scenic routes from Berlin to Copenhagen, from Munich to Venice, and beyond.
Chasing new hobbies: the love for Node-RED turned into a professional adventure at FlowFuse.
Marian Demme
Product Manager
Over 15 years of experience in graphic design and art direction
Successfully ran my own design studio for over five years
Enjoy traveling to new places, exploring different cuisines, and indulging in my love for watching series
Yndira Escobar
Visual Designer
DevOps/Cloud Engineer with 10+ years of experience and solid background in Linux/Unix administration
Huge automation enthusiast, automate all the boring stuff around me
Dog lover, owner of Figa - 4 year old female beagle
Piotr Pawlowski
DevOps Engineer
5+ years selling open-source software, from SDR to Enterprise
Digital nomad
Love outdoor sports and getting off-grid
Zack Wasli
Account Executive
Former Automation Engineer, System Integrator, Techincal Marking Manager, and Solution Engineer. Using these experiences to guide the community and product team on real-world digital transformation.
That kid that took things apart.
Watches, 'How it's Made' for fun. Please take me on a plant tour!!!!!
Grey Dziuba
OT Data & Community Strategist
Working at FlowFuse
Here are just some of the benefits enjoyed by our employees. We are always looking to improve and expand these too. You can read more about them in our Handbook.
Fully Remote
Unlimited Vacation
Flexible Hours
Education Budget
Equipment
Paid Parental Leave