MING Stack for IoT
A technology stack for IoT
Back to Blog Posts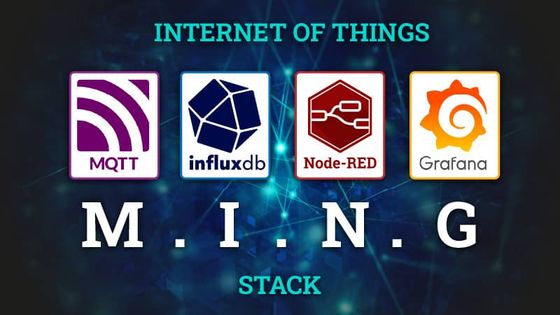 The folks at Balena have created a bundle they call the MING stack, (Mosquitto/MQTT, InfluxDB, Node-RED and Grafana) which first appeared back in 2019. It is an interesting way to look at the IoT tech stack and a pattern I have seen used many times.
In the early days of the web, the LAMP stack was popularized as being the open source tech stack for hosting web sites. First used in 1998, LAMP stood for Linux, Apache, MySQL and Python/Perl/PHP. The LAMP stack did a lot to popularize open source software and create architecture patterns for building web applications. The LAMP stack did a lot to simplify a confusing technology landscape back in the early days of the web.
Can the IoT industry benefit from a MING stack? There is a fair amount of complexity building IoT systems. Therefore, having defined architecture patterns might help reduce some of the confusion. In fact, MING does bring together the key open source components of an IoT system:
Another important feature of MING is that it can be deployed on the edge or in the cloud. IoT systems are inheritenty distributed so having the same technology available at different tiers is useful for lower barriers to adoption.
The LAMP stack was successful because it was:
Open source and freely available for anyone to adopt and use.
Highly flexible and customizable that allowed developers to adopt the stack to their use case.
Back by large developer communities creating plugins/extensions, documentation, tutorials, etc.
Easy to learn for developers with limited experience.
The MING stack has all the same characteristics. All four technologies are open source, highly flexible, back by large developer communities and relatively easy to learn. There are a lot of similarities between MING and LAMP.
Is MING relevant for IoT use cases? In my experience, people building IoT solutions are using 3-4 of the MING components. What is your experience?
Comments:
Written By:
Published on:
Recommended Articles:
Sign up for updates